The science is clear: isolation exercises help you build muscle.
The issue is, many weightlifters spin their wheels on suboptimal isolation exercises and skip the best ones, which prevents them from gaining as much muscle and strength as they should.
In this article we'll help you avoid this by outlining the best isolation exercises for each body part, so you can optimize your workouts and boost muscle and strength gain.
(And if you want a strength training program that includes all the best isolation exercises to maximize muscle growth, check out my programs for men and women, Bigger Leaner Stronger and Thinner Leaner Stronger.)
What Are Isolation Exercises?
There are two types of weightlifting exercises: compound exercises and isolation exercises.
A compound exercise involves multiple joints and muscles. For example, the squat involves moving the knees, ankles, and hips and requires a whole-body coordinated effort, with the quadriceps, hamstrings, and glutes bearing the brunt of the load.
An isolation exercise involves just one joint and muscle. For example, the biceps curl involves moving the elbow and trains the biceps only.
Find the Perfect Supplements for You in Just 60 Seconds
You don't need supplements to build muscle, lose fat, and get healthy. But the right ones can help. Take this quiz to learn which ones are best for you.
Take the Quiz
Compound vs. Isolation Exercises
Compound exercises allow you to train dozens of muscles simultaneously and lift more weight safely, which is highly beneficial for muscle and strength gain.
They also let you train more efficiently (one compound exercise can do the work of several isolation exercises) and raise testosterone and growth hormone levels more than isolation exercises, which may have a small but beneficial effect on muscle gain. 
Therefore, a well-designed weightlifting program should primarily consist of compound exercises.
However, most people shouldn't exclude isolation exercises.
Research shows that programs containing both compound and isolation exercises promote more growth than those only containing compound exercises.
They're also a practical option for training your muscles when doing compound exercises is no longer feasible.
For instance, after several sets of compound pulling exercises, your lats, traps, and rhomboids might be exhausted, while your biceps might still be comparatively fresh. Training them with a few sets of curls ensures they're adequately stimulated, which is vital to maximize growth.
Furthermore, isolation exercises make it easy to train your muscles in different positions and through different ranges of motions, which likely produces more balanced and complete muscle growth than training them with just 2 or 3 compound exercises.
Another valid reason to do isolation exercises is they're fun, and enjoyable and engaging workouts are often more productive than boring ones.
Thus, while compound exercises will give most of your gains, adding isolation exercises can boost growth even more. That's why I recommend dedicating approximately 80% of your training time to compound exercises and the remaining 20% to isolation exercises.
The Best Isolation Exercises for Your Entire Body
Chest Isolation Exercises
1. Dumbbell Fly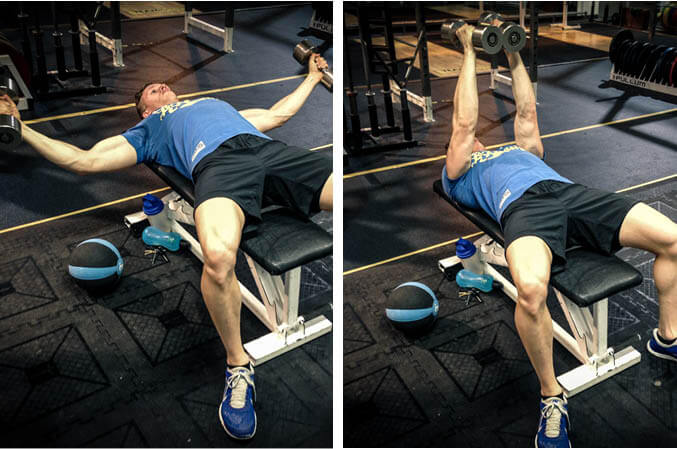 The dumbbell fly is a highly effective pec isolation exercise because it trains your pecs when deeply stretched, which is important for maximizing muscle growth. 
2. Cable Fly






The cable fly trains your pecs similarly to the dumbbell fly. The only difference is the cable fly keeps constant tension on your pecs throughout the entire range of motion which may make it slightly better for gaining muscle. 
3. Machine Fly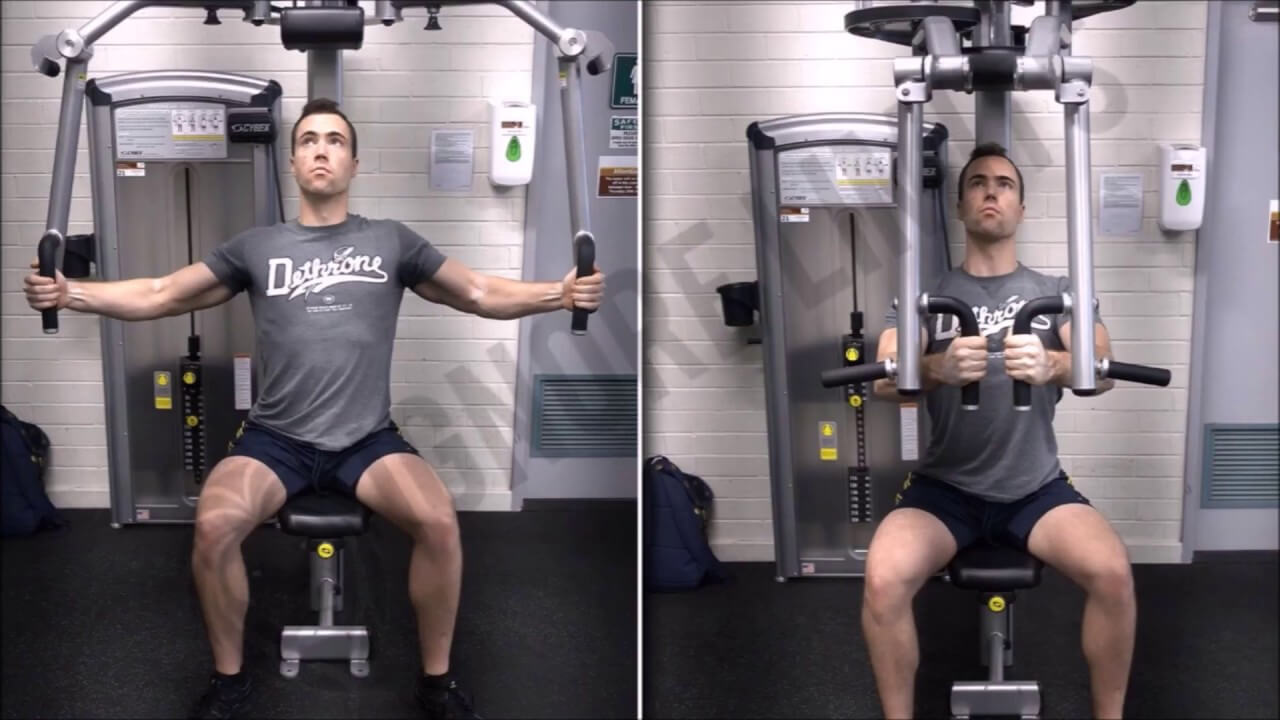 The machine fly is a good fly variation for new weightlifters in particular as it's easier to learn and requires less coordination than free-weight exercises.
Back Isolation Exercises
1. Cable Pullover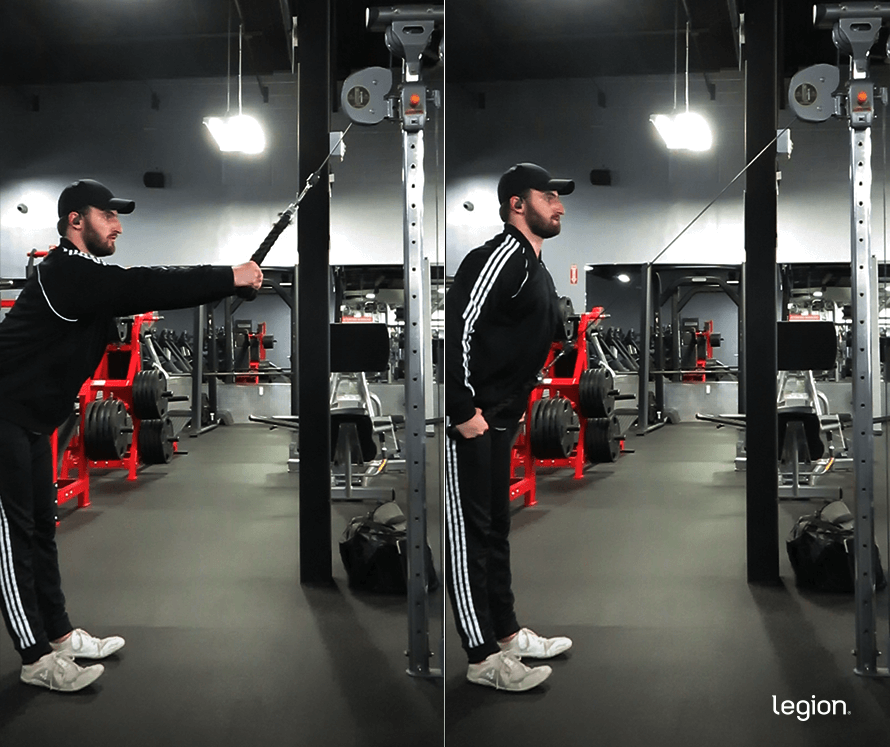 The cable pullover is an excellent lat isolation exercise because it trains your lats through shoulder extension (moving your arms from out in front of you to either side of your torso and beyond), which maximally activates your lats.
2. Shrug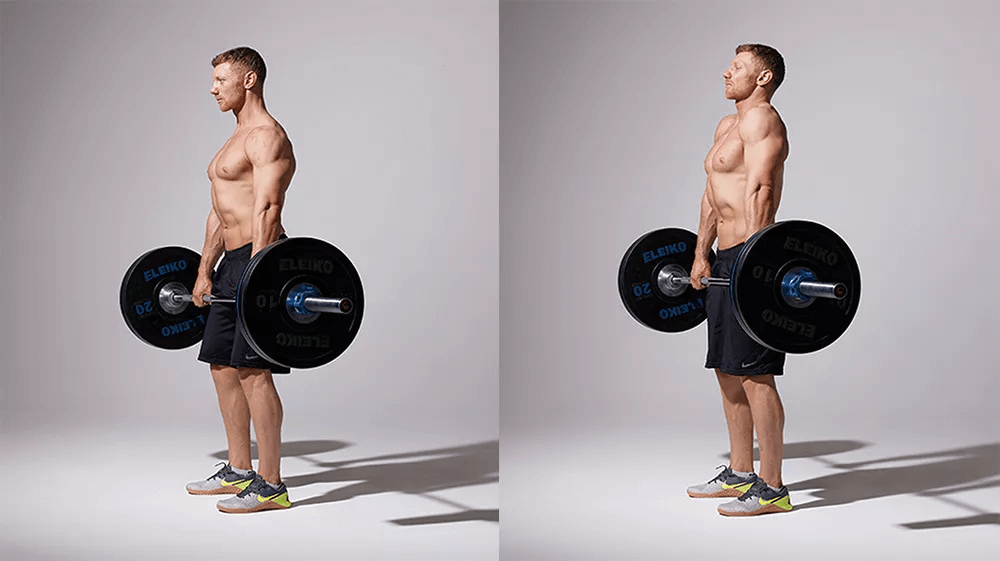 The shrug is a trap isolation exercise that primarily trains the upper traps, which when developed help "frame" your upper body and aesthetically connect your neck to your shoulders.
3. Back Extension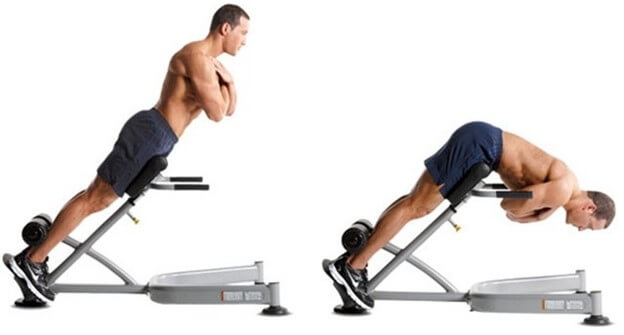 The back extension strengthens the lower back, making it a good option for those who can't do exercises like the deadlift due to past injuries.
Shoulder Isolation Exercises
1. Dumbbell Front Raise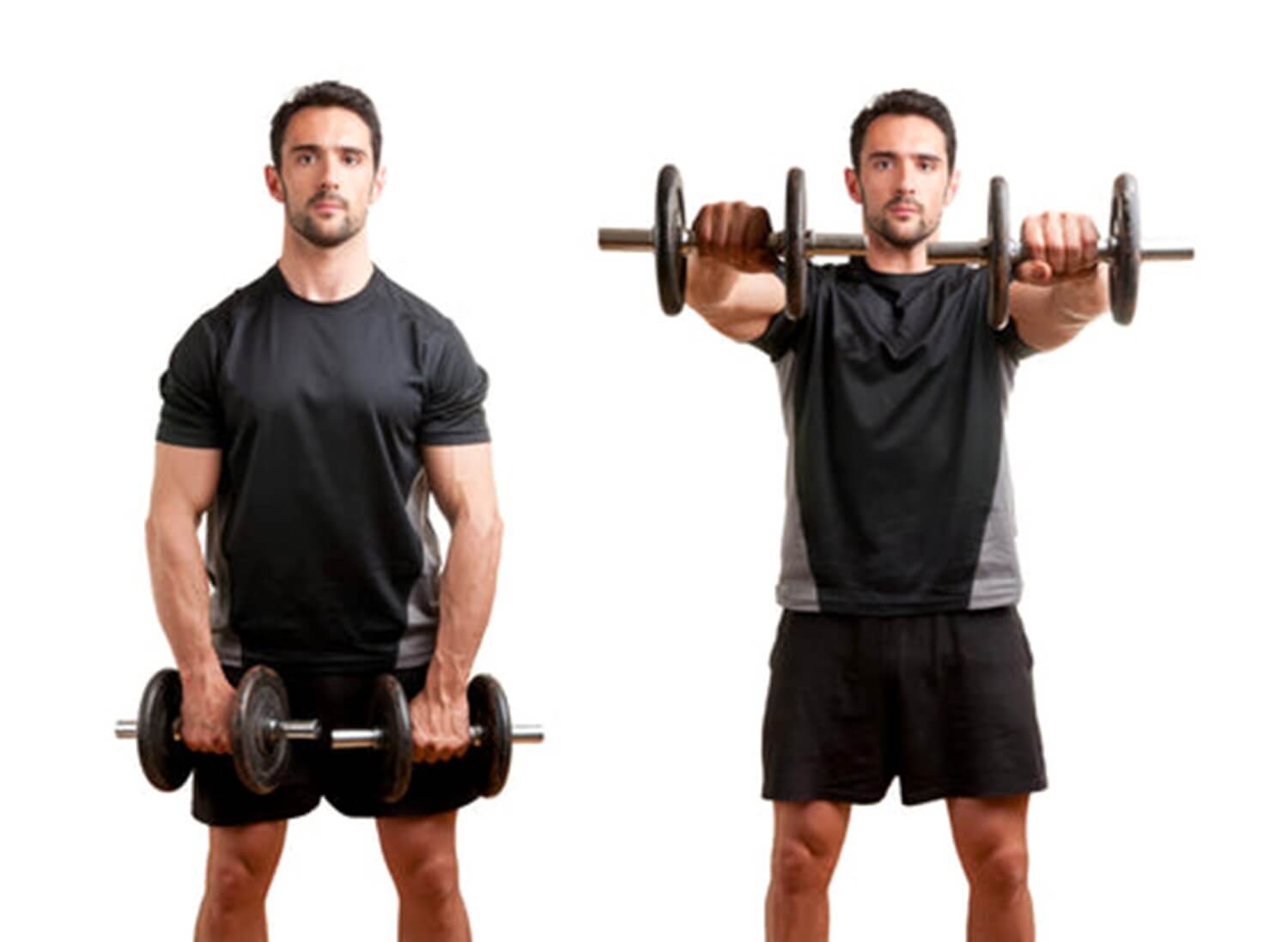 The front raise isolates the anterior deltoid, the front part of your shoulder muscles. While this may be beneficial in some scenarios, most people don't need to do front raises because their "front delts" get enough stimulation from pressing exercises. 
2. Dumbbell Side Lateral Raise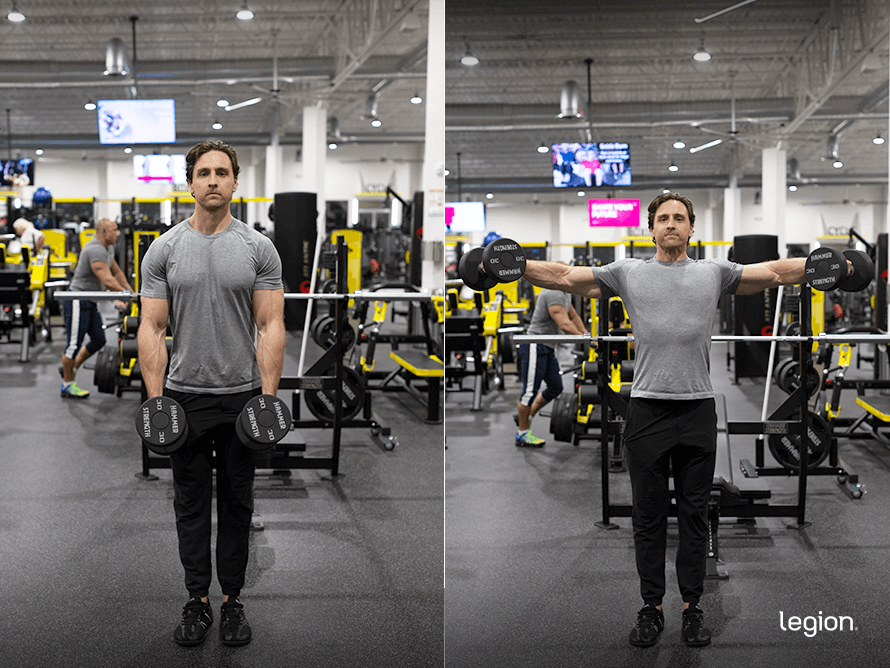 The dumbbell side lateral raise isolates the lateral (side) head of the deltoids. Training this portion of the delts is important for full, proportionate shoulder development.
3. Dumbbell Rear Lateral Raise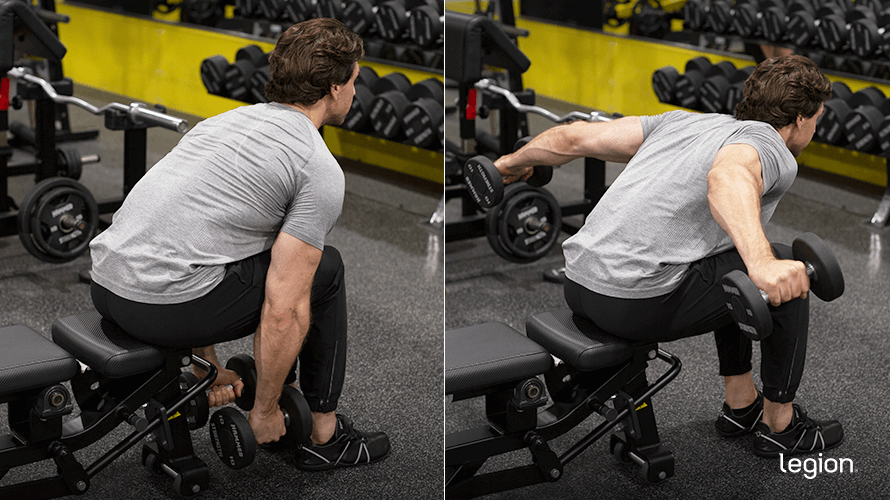 The dumbbell rear lateral raise is a great rear delt isolation exercise that trains the small, stubborn sections on the back of your shoulders that often need extra attention if you want them to grow as quickly as the other parts of your shoulders.
Glute Isolation Exercises
1. Hip Thrust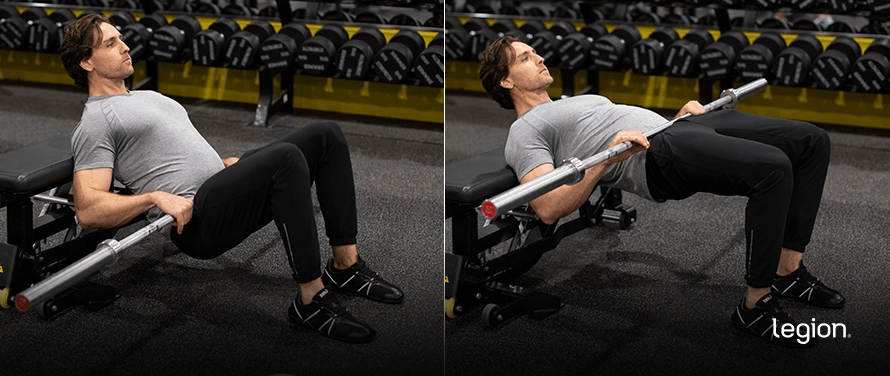 The positioning of the barbell during hip thrusts forces your glutes to work hard throughout the motion, which is a unique benefit of this exercise.
2. Glute Bridge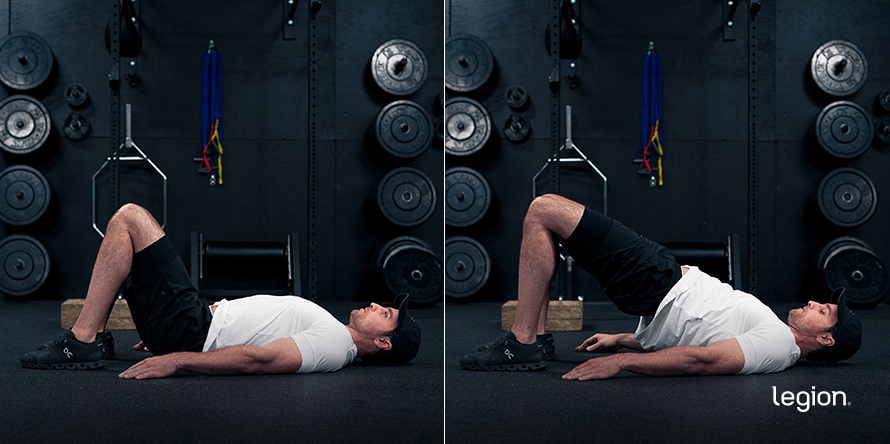 The glute bridge is a useful beginner isolation exercise for glutes because it's easy to learn, lets you start with your body weight, and strengthens your glutes effectively.
3. Cable Pull-Through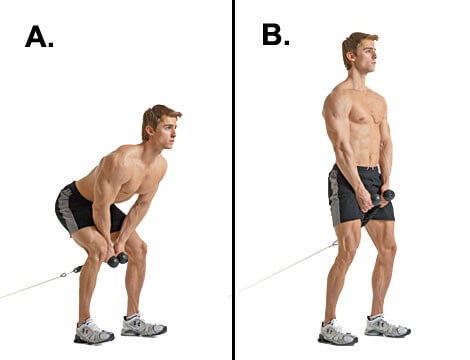 Unlike other glute exercises involving a similar movement pattern (e.g., the Romanian deadlift), the cable pull-through lets you train your glutes without stressing your spine, making it a useful option for people with lower back issues. The downside, however, is that you can't lift much weight on the cable pull-through before it becomes awkward, which limits the exercise's strength and muscle building potential. 
Find the Best Diet for You in Just 60 Seconds
How many calories should you eat? What about "macros?" What foods should you eat? Take our 60-second quiz to get science-based answers to these questions and more.
Take the Quiz
Quad Isolation Exercises
1. Sissy Squat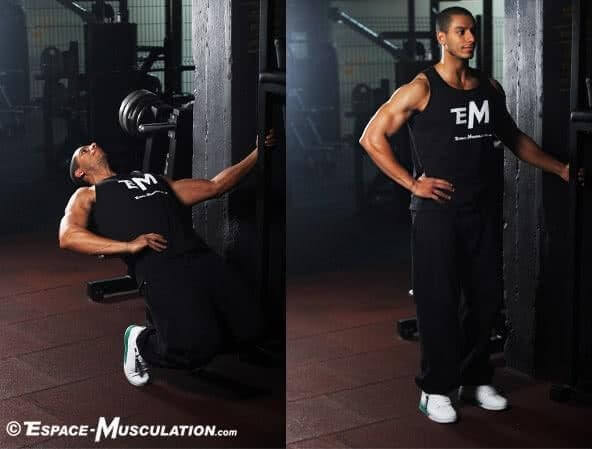 The sissy squat is distinctive because it trains all parts of the quadriceps, including the rectus femoris, a section of the quads that most compound exercises don't optimally stimulate.
2. Leg Extension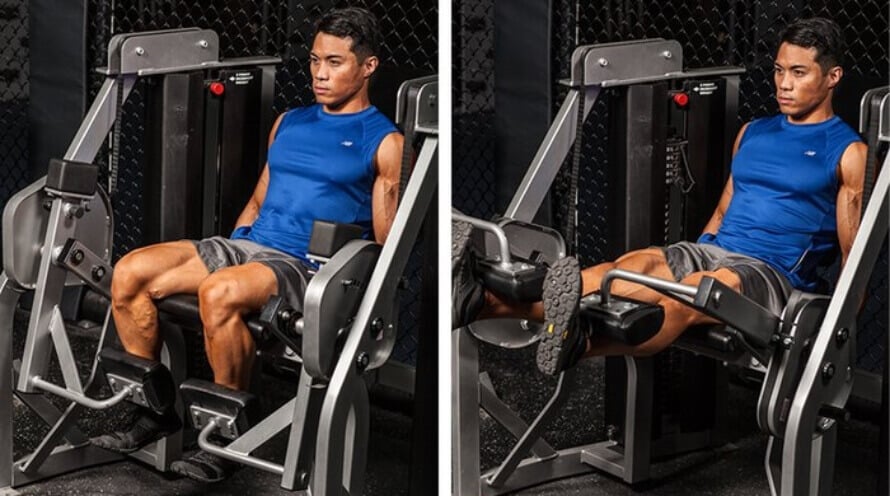 The leg extension is a proven leg isolation exercise that trains your entire quads. The only downside is it can aggravate your knees, especially if you have a history of knee injuries. 
3. Reverse Nordic Curl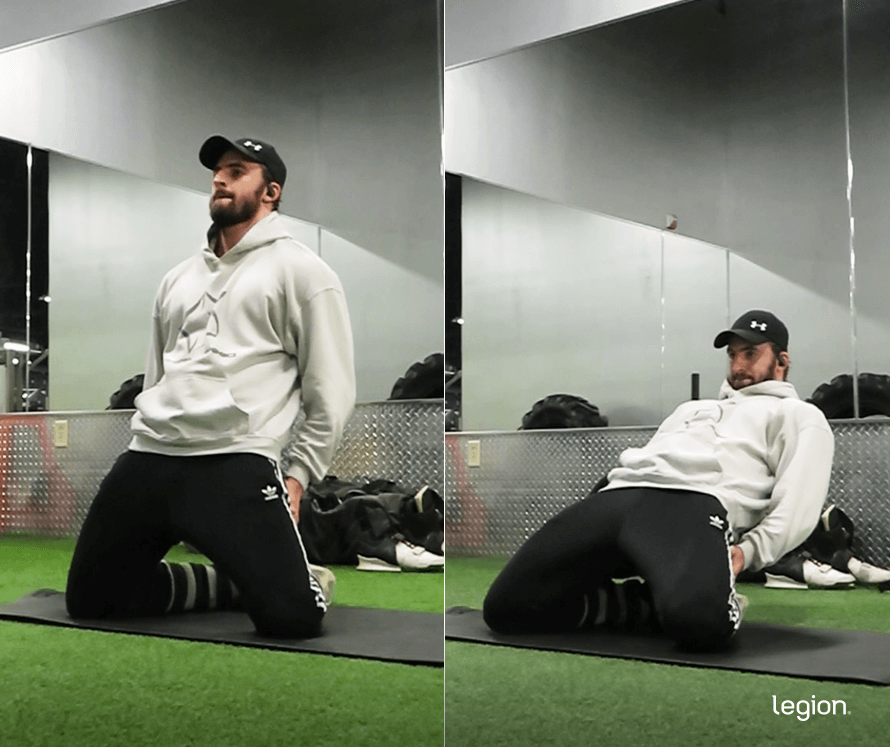 Similarly to the sissy squat, the reverse Nordic curl trains all parts of the quads, including the rectus femoris. The only downside is that the reverse nordic curl requires a degree of flexibility many people lack, which means it isn't suitable for less supple weightlifters. 
Hamstring Isolation Exercises
1. Seated Leg Curl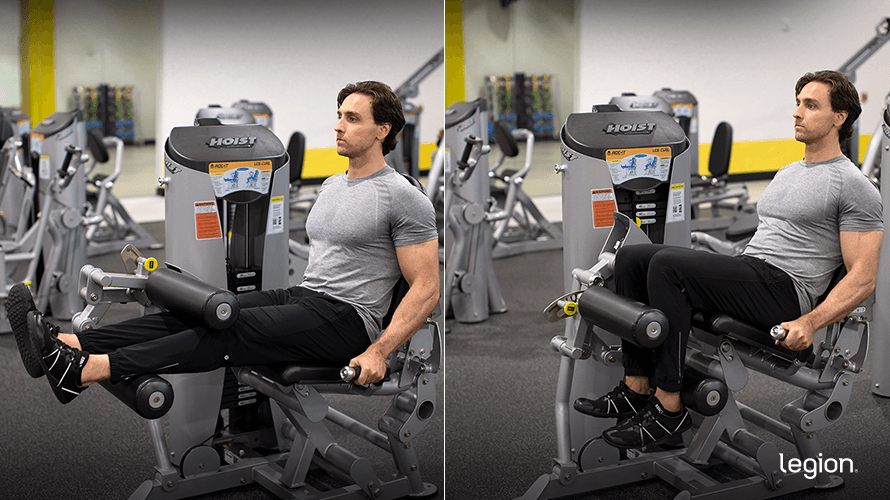 Unlike most hamstring exercises, the seated leg curl trains your hamstrings through a full range of motion and in a stretched position, which is why research shows it's one of the most effective hamstring exercises there is. 
2. Lying Leg Curl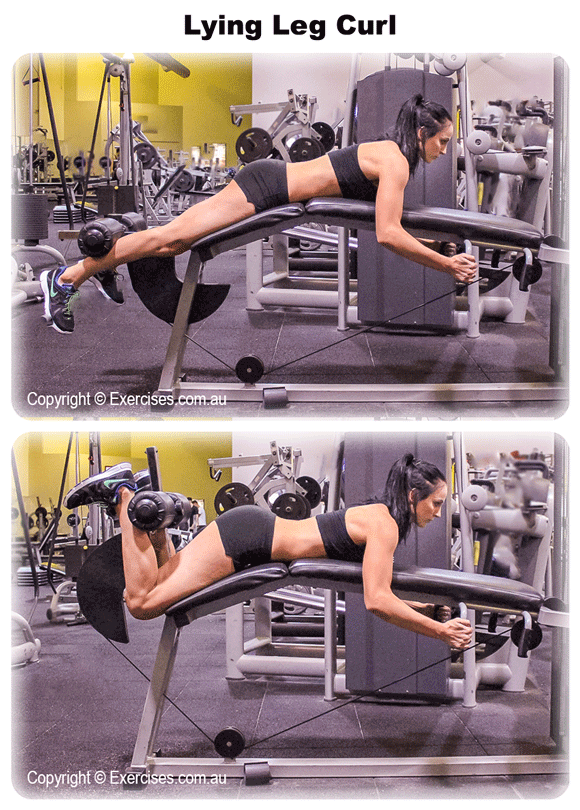 The lying leg curl trains the hamstrings similarly to the seated leg curl. The only downside is it doesn't train your hamstrings in a fully stretched position, so it probably isn't quite as effective for gaining muscle and strength. Nevertheless, it's still a viable option if you prefer how it feels or it's the only machine you have access to.
3. Nordic Hamstring Curl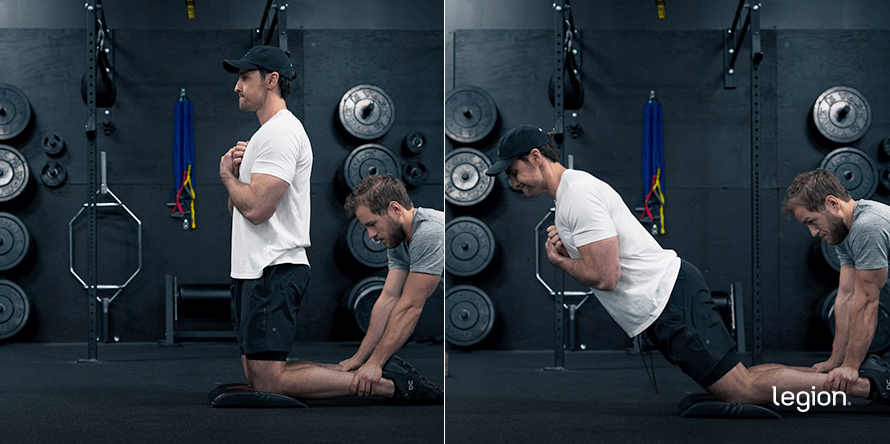 Research shows that the Nordic leg curl is a fantastic bodyweight hamstring exercise, which may also reduce your risk of suffering a hamstring injury. 
Calf Isolation Exercises
1. Seated Calf Raise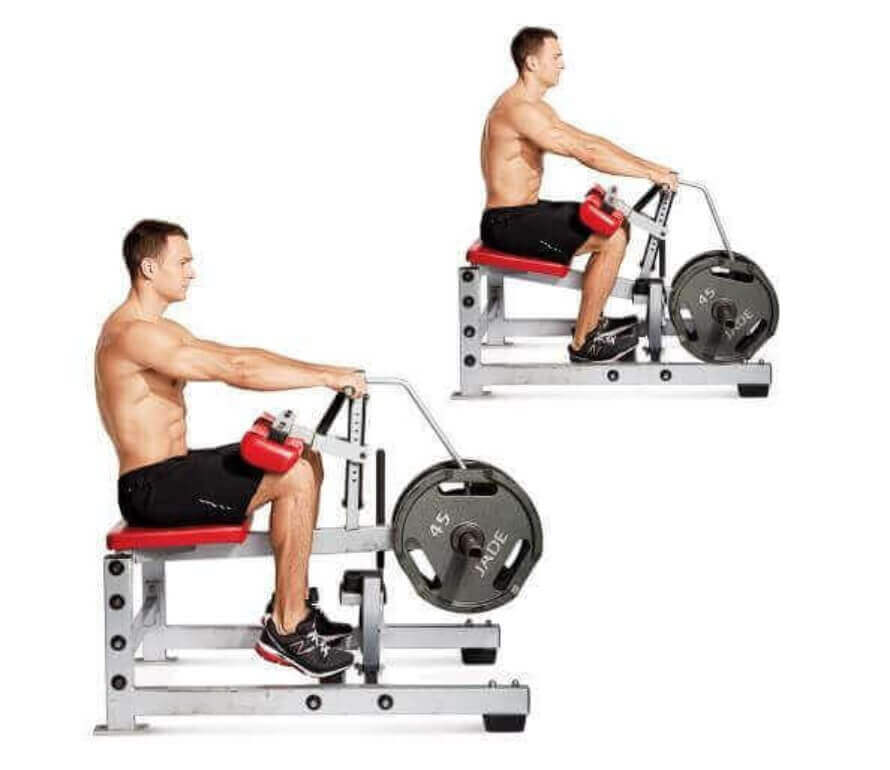 The seated calf raise machine trains your entire calf but emphasizes your soleus, which contributes more than the gastrocnemius to the overall size of your calves. This makes the seated calf raise machine one of the best calf exercises for mass.
2. Standing Barbell Calf Raise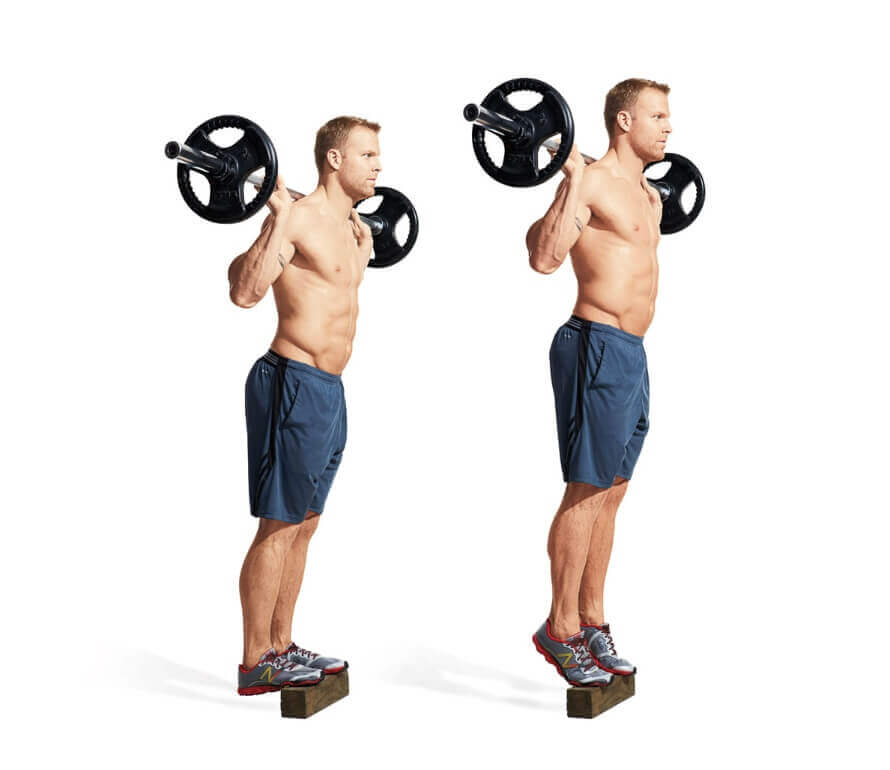 The standing barbell calf raise is a good calf exercise for training the gastrocnemius. However, it requires a lot of balance and coordination, so it's best to use lighter weights and higher reps.
3. Leg Press Calf Raise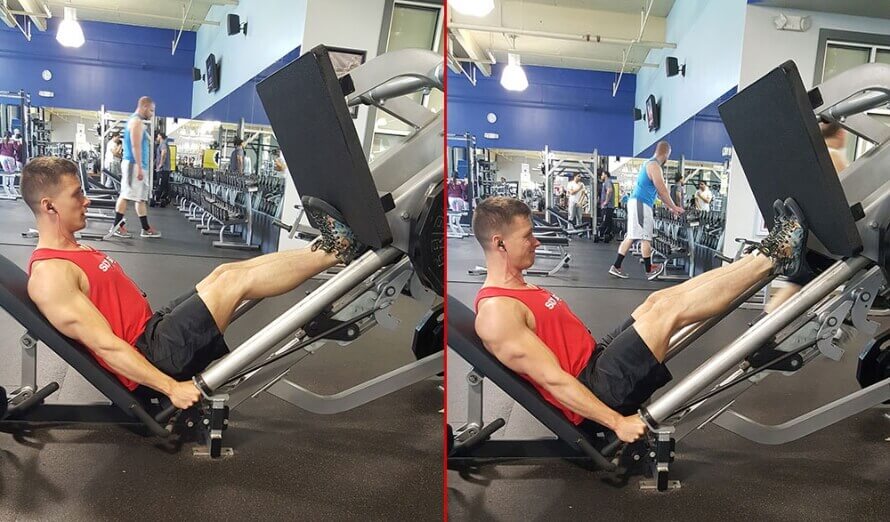 The leg press calf raise is easy to set up and load with heavy weights, which makes it ideal for building size and strength in your calves.
Biceps Isolation Exercises
1. Dumbbell Biceps Curl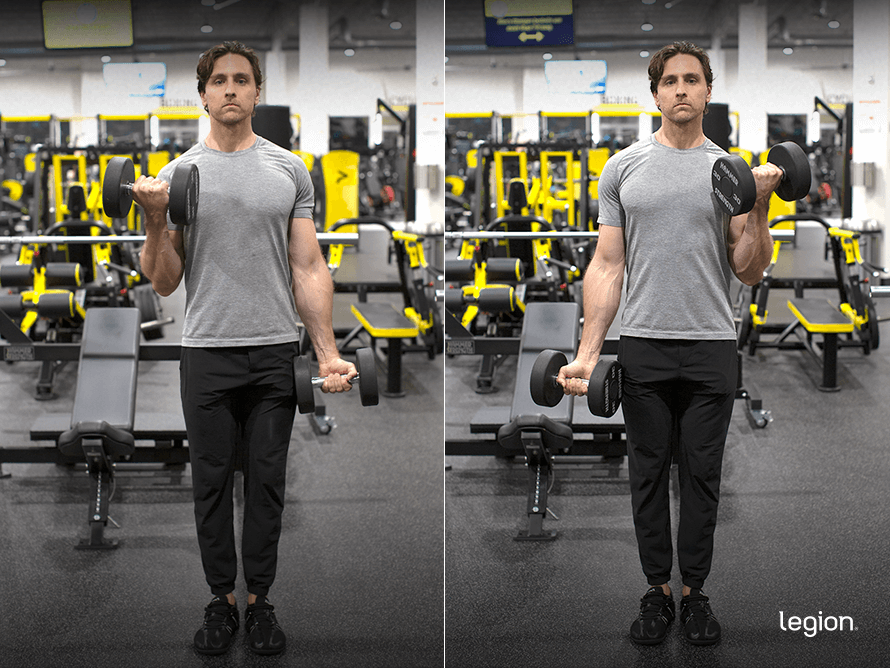 Alternating dumbbell curls allow you to train each arm independently, which helps prevent one arm from getting bigger or stronger than the other. 
2. Dumbbell Incline Curl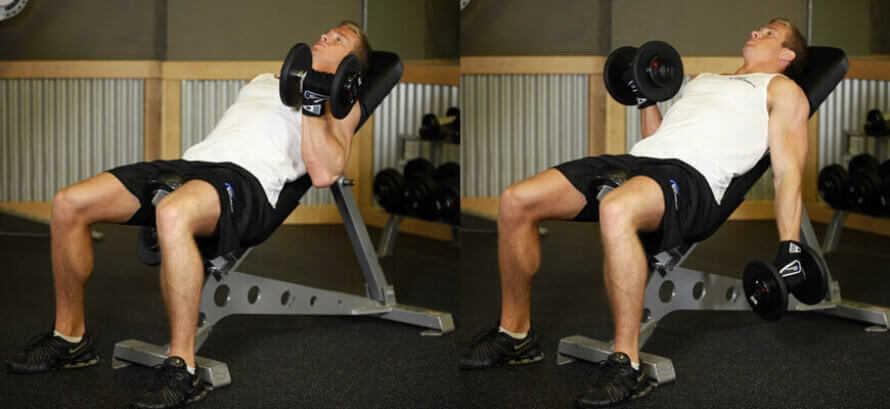 Unlike most other biceps exercises, the dumbbell incline curl keeps tension on the biceps throughout the entire range of motion, which is important for developing balanced size and strength.
3. Hammer Curl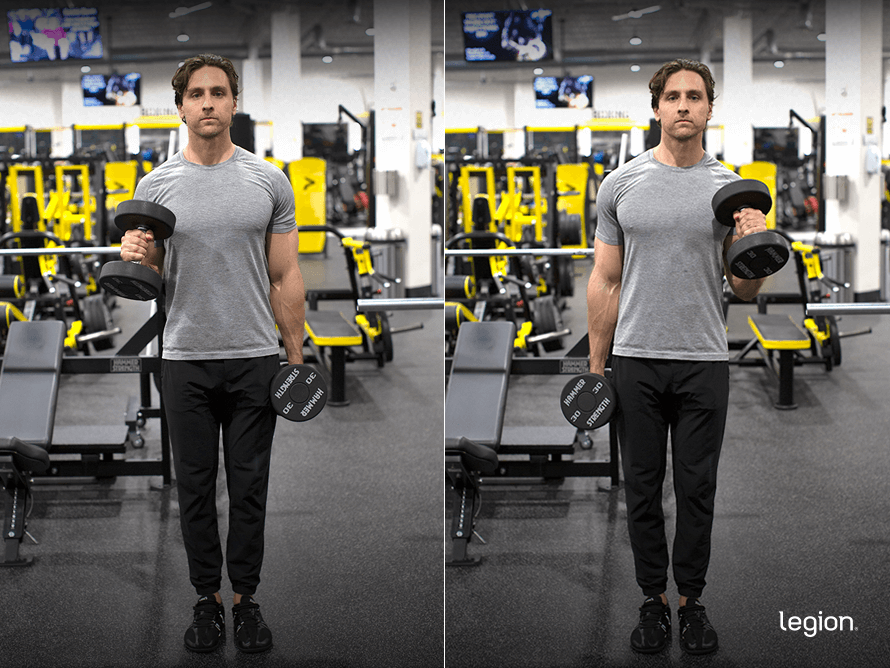 The hammer curl emphasizes the brachialis, a small muscle that lies beneath the biceps that significantly adds to the biceps' size and circumference.
Triceps Isolation Exercises
1. Overhead Triceps Extension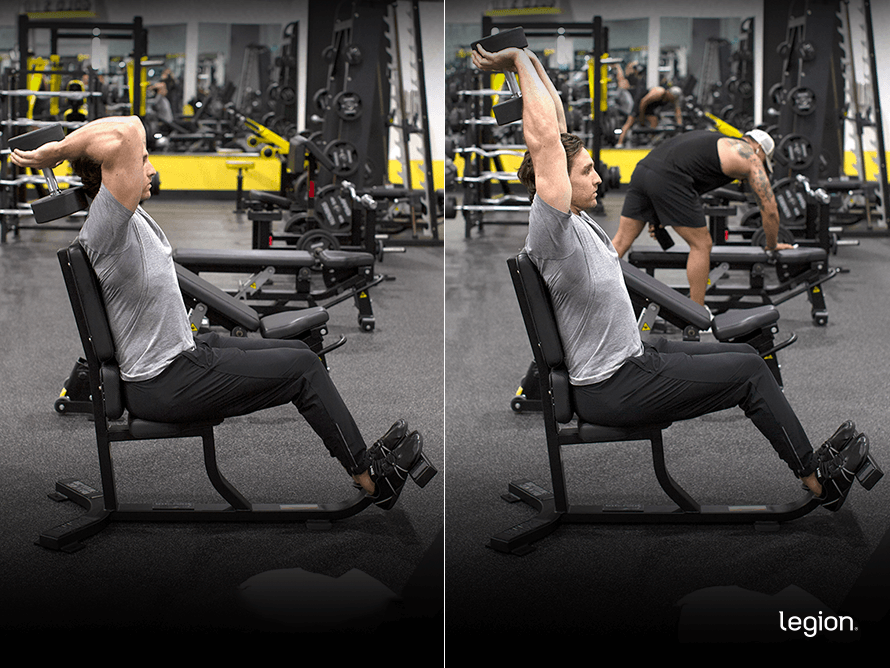 The dumbbell overhead triceps extension is a top triceps exercise because it places the arms overhead which fully stretches the triceps, which is important for maximizing muscle growth.
2. Triceps Pushdown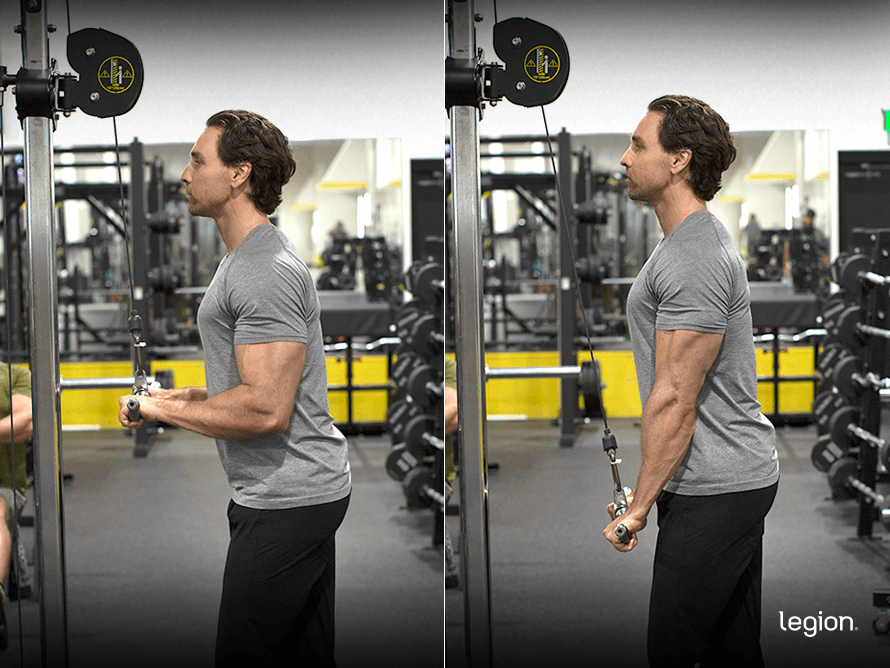 While the triceps extension trains all three heads of your triceps, research shows it emphasizes the long head, making it particularly good for adding size to your upper arms.
3. Skullcrusher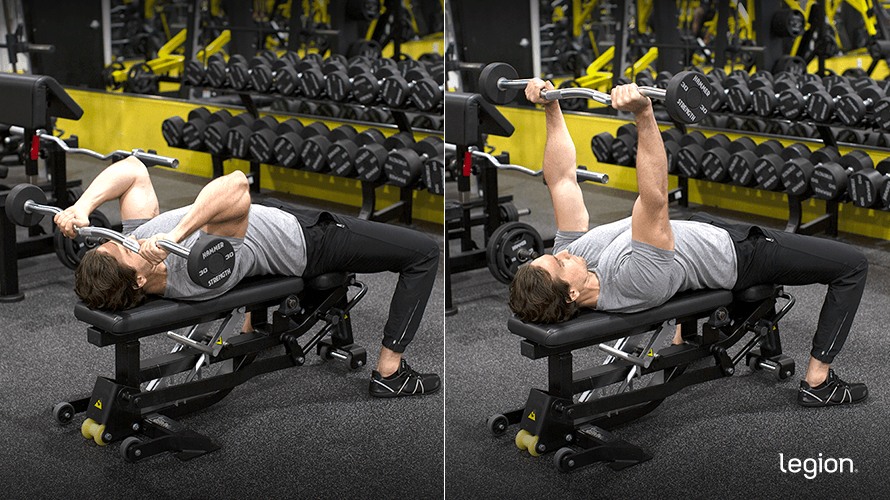 The skullcrusher trains the slightly smaller medial and lateral heads of the triceps, ensuring you have defined, proportional upper arms.
Forearm Isolation Exercises
1. Forearm Curl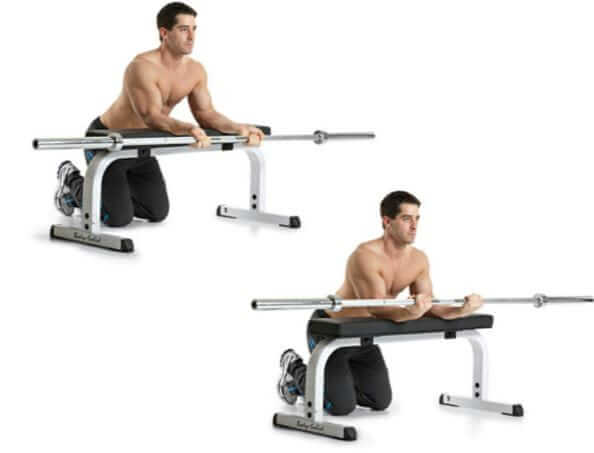 The forearm curl directly trains the forearms without fatiguing your other upper-body muscles, which means it doesn't interfere with your progress on other exercises. It also requires minimal equipment and is comfortable for most people. 
2. Dead Hang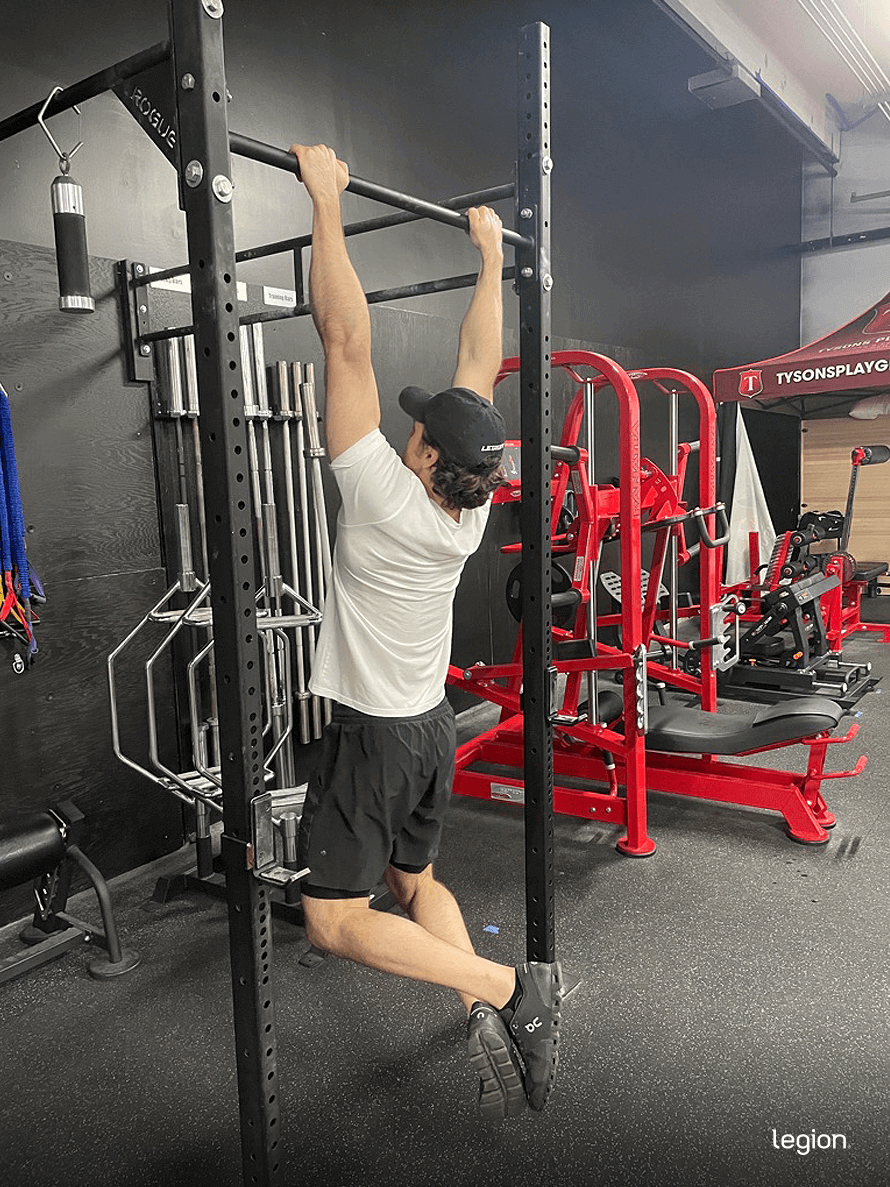 This is an excellent forearm builder that doesn't put too much wear and tear on your joints. It's also a good test of forearm strength. If you can maintain your grip for 60 seconds, you're above average. And if you can do it for 2 minutes, you've got Orangutan-level grip strength. 🙂 
3. Plate Hold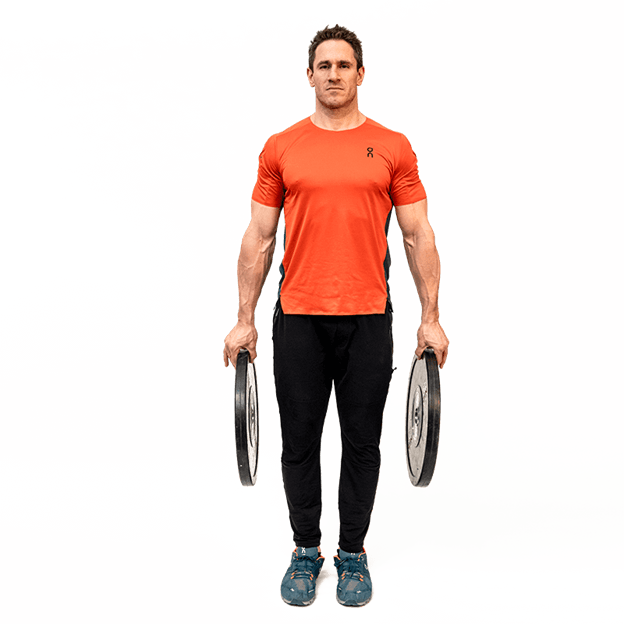 Like dead hangs and forearm curls, the plate hold effectively isolates your forearm muscles. It also strengthens your forearms in a similar position to what you'd use when deadlift, which may boost your deadlift performance.
Some Nutritionists Charge Hundreds of Dollars for This Diet "Hack" . . .
. . . and it's yours for free. Take our 60-second quiz and learn exactly how many calories you should eat, what your "macros" should be, what foods are best for you, and more.
Take the Quiz
Ab Isolation Exercises
1. Cable Crunch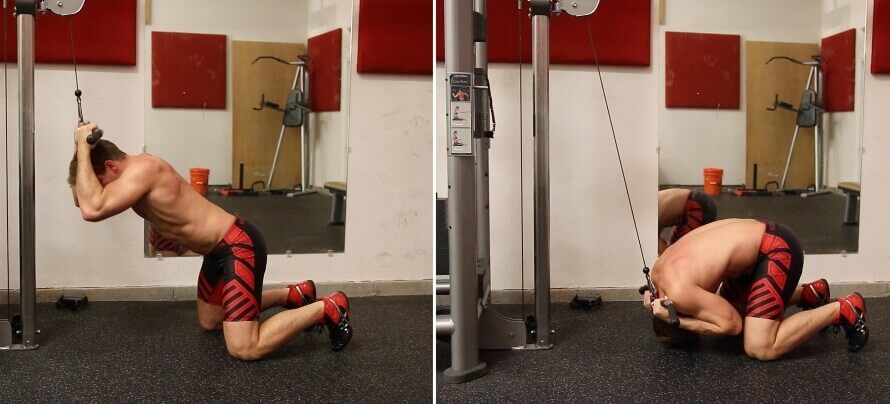 The biggest benefit of the cable crunch is it's easy to add weight to. Being able to add weight to "crunch" exercises increases their effectiveness and allows you to use progressive overload (which is the most important driver of muscle growth). 
2. Hanging Leg Raise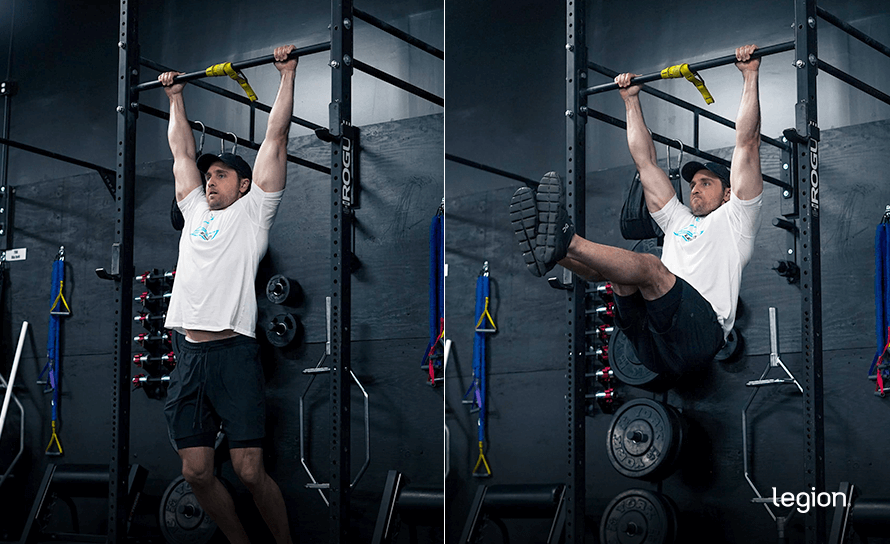 Research shows that exercises that involve bringing the pelvis toward the chest, such as the hanging leg raise, are best for training the lower abs—an essential part of building a six-pack.
3. Air Bicycle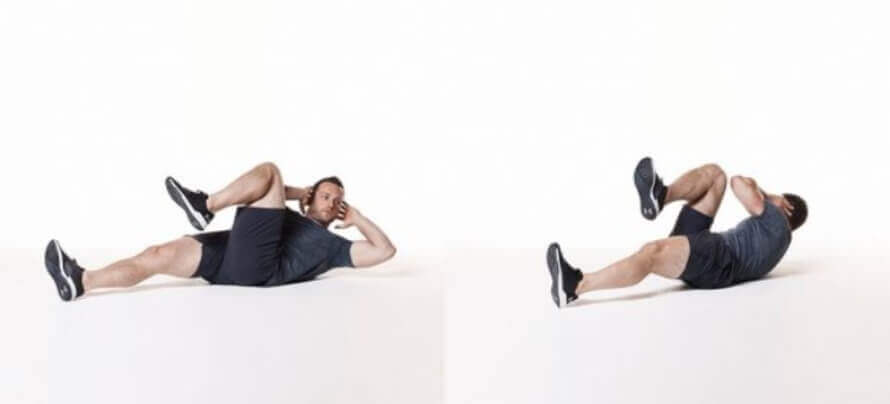 Research shows the air bicycle is a fantastic way to train your obliques, the muscles beneath your "love handles" that help "frame" your abs.
FAQ #1: Are isolation exercises necessary?
They're not essential, but they're beneficial for maximizing muscle gain. 
For instance, research shows that combining isolation and compound exercises causes more growth than doing compound exercises alone. 
FAQ #2: Should I do compound or isolation exercises first?
Always do compound exercises first. 
It's generally a good idea to do your hardest exercises first in your workouts, followed by the second hardest, and so forth.
Practically speaking, this means starting with your hardest compound exercises and finishing with your easier isolation exercises.
For instance, if your lower-body workout included the squat, Romanian deadlift, lunge, and leg curl, you'd want to do the squat first, Romanian deadlift second, lunge third, and leg curl last.
Organizing your workouts this way lets you put more effort into the most challenging and rewarding exercises, which should boost muscle and strength gain.
FAQ #3: Do isolation exercises build muscle?
Yes. 
Provided you lift heavy enough weights (~70-to-85% of your one-rep max), train close enough to failure, and gradually get stronger, isolation exercises help you build muscle.
That said, you should still prioritize compound exercises when looking to gain muscle. A handy guideline is to spend around 80% of your training time on compound exercises and the remaining 20% on isolation exercises.
+

Scientific References
Kraemer W, Fry A, Warren B, et al. Acute Hormonal Responses in Elite Junior Weightlifters. International Journal of Sports Medicine. 1992;13(02):103-109. doi:https://doi.org/10.1055/s-2007-1021240
Hansen S, Kvorning T, Kjaer M, Sjøgaard G. The effect of short-term strength training on human skeletal muscle: the importance of physiologically elevated hormone levels. Scandinavian Journal of Medicine & Science in Sports. 2001;11(6):347-354. doi:https://doi.org/10.1034/j.1600-0838.2001.110606.x
de França HS, Branco PAN, Guedes Junior DP, Gentil P, Steele J, Teixeira CVLS. The effects of adding single-joint exercises to a multi-joint exercise resistance training program on upper body muscle strength and size in trained men. Applied Physiology, Nutrition, and Metabolism. 2015;40(8):822-826. doi:https://doi.org/10.1139/apnm-2015-0109
Gentil P, Soares SRS, Pereira MC, et al. Effect of adding single-joint exercises to a multi-joint exercise resistance-training program on strength and hypertrophy in untrained subjects. Applied Physiology, Nutrition, and Metabolism. 2013;38(3):341-344. doi:https://doi.org/10.1139/apnm-2012-0176
Costa BD de V, Kassiano W, Nunes JP, et al. Does Performing Different Resistance Exercises for the Same Muscle Group Induce Non-homogeneous Hypertrophy? International Journal of Sports Medicine. 2021;42(09):803-811. doi:https://doi.org/10.1055/a-1308-3674
Bj S. The Mechanisms of Muscle Hypertrophy and Their Application to Resistance Training. Journal of strength and conditioning research. Published October 1, 2010. https://pubmed.ncbi.nlm.nih.gov/20847704/
Park S, Yoo W. Differential activation of parts of the latissimus dorsi with various isometric shoulder exercises. Journal of Electromyography and Kinesiology. 2014;24(2):253-257. doi:https://doi.org/10.1016/j.jelekin.2013.12.004
Schory A, Bidinger E, Wolf J, Murray L. A SYSTEMATIC REVIEW OF THE EXERCISES THAT PRODUCE OPTIMAL MUSCLE RATIOS OF THE SCAPULAR STABILIZERS IN NORMAL SHOULDERS. International Journal of Sports Physical Therapy. 2016;11(3):321-336. https://www.ncbi.nlm.nih.gov/pmc/articles/PMC4886800/
Schellenberg F, Schmid N, Häberle R, Hörterer N, Taylor WR, Lorenzetti S. Loading conditions in the spine, hip and knee during different executions of back extension exercises. BMC Sports Science, Medicine and Rehabilitation. 2017;9(1). doi:https://doi.org/10.1186/s13102-017-0074-0
De Ridder EM, Van Oosterwijck JO, Vleeming A, Vanderstraeten GG, Danneels LA. Posterior muscle chain activity during various extension exercises: an observational study. BMC Musculoskeletal Disorders. 2013;14(1). doi:https://doi.org/10.1186/1471-2474-14-204
Coratella G, Tornatore G, Longo S, Esposito F, Cè E. An Electromyographic Analysis of Lateral Raise Variations and Frontal Raise in Competitive Bodybuilders. International Journal of Environmental Research and Public Health. 2020;17(17):6015. doi:https://doi.org/10.3390/ijerph17176015
Contreras B, Cronin J, Schoenfeld B. Barbell Hip Thrust. Strength and Conditioning Journal. 2011;33(5):58-61. doi:https://doi.org/10.1519/ssc.0b013e31822fa09d
Lehecka BJ, Turley J, Stapleton A, Waits K, Zirkle J. The effects of gluteal squeezes compared to bilateral bridges on gluteal strength, power, endurance, and girth. PeerJ. 2019;7:e7287. doi:https://doi.org/10.7717/peerj.7287
EARP JE, NEWTON RU, CORMIE P, BLAZEVICH AJ. Inhomogeneous Quadriceps Femoris Hypertrophy in Response to Strength and Power Training. Medicine & Science in Sports & Exercise. 2015;47(11):2389-2397. doi:https://doi.org/10.1249/mss.0000000000000669
Kubo K, Ikebukuro T, Yata H. Effects of squat training with different depths on lower limb muscle volumes. European Journal of Applied Physiology. Published online June 22, 2019. doi:https://doi.org/10.1007/s00421-019-04181-y
Zabaleta-Korta A, Fernández-Peña E, Torres-Unda J, Garbisu-Hualde A, Santos-Concejero J. The role of exercise selection in regional Muscle Hypertrophy: A randomized controlled trial. Journal of Sports Sciences. 2021;39(20):2298-2304. doi:https://doi.org/10.1080/02640414.2021.1929736
Maeo S, Huang M, Wu Y, et al. Greater Hamstrings Muscle Hypertrophy but Similar Damage Protection after Training at Long versus Short Muscle Lengths. Medicine & Science in Sports & Exercise. 2020;53(4):825-837. doi:https://doi.org/10.1249/mss.0000000000002523
Yanagisawa O, Fukutani A. Muscle Recruitment Pattern of The Hamstring Muscles in Hip Extension and Knee Flexion Exercises. Journal of Human Kinetics. 2020;72(1):51-59. doi:https://doi.org/10.2478/hukin-2019-0124
Ebben WP. Hamstring Activation during Lower Body Resistance Training Exercises. International Journal of Sports Physiology and Performance. 2009;4(1):84-96. doi:https://doi.org/10.1123/ijspp.4.1.84
Marchiori CL, Medeiros DM, Severo-Silveira L, et al. Muscular adaptations to training programs using the Nordic hamstring exercise or the stiff-leg deadlift in rugby players. Sport Sciences for Health. Published online August 12, 2021. doi:https://doi.org/10.1007/s11332-021-00820-0
Cuthbert M, Ripley N, McMahon JJ, Evans M, Haff GG, Comfort P. The Effect of Nordic Hamstring Exercise Intervention Volume on Eccentric Strength and Muscle Architecture Adaptations: A Systematic Review and Meta-analyses. Sports Medicine. 2019;50(1). doi:https://doi.org/10.1007/s40279-019-01178-7
Miyamoto N, Oda S. Mechanomyographic and electromyographic responses of the triceps surae during maximal voluntary contractions. Journal of Electromyography and Kinesiology. 2003;13(5):451-459. doi:https://doi.org/10.1016/s1050-6411(03)00058-0
Oliveira LF, Matta TT, Alves DS, Garcia MAC, Vieira TMM. Effect of the shoulder position on the biceps brachii emg in different dumbbell curls. Journal of Sports Science & Medicine. 2009;8(1):24-29. https://www.ncbi.nlm.nih.gov/pmc/articles/PMC3737788/
Landin D, Thompson M. The shoulder extension function of the triceps brachii. Journal of Electromyography and Kinesiology. 2011;21(1):161-165. doi:https://doi.org/10.1016/j.jelekin.2010.09.005
Oranchuk DJ, Storey AG, Nelson AR, Cronin JB. Isometric training and long-term adaptations: Effects of muscle length, intensity, and intent: A systematic review. Scandinavian Journal of Medicine & Science in Sports. 2019;29(4):484-503. doi:https://doi.org/10.1111/sms.13375
Kholinne E, Zulkarnain RF, Sun YC, Lim S, Chun JM, Jeon IH. The different role of each head of the triceps brachii muscle in elbow extension. Acta Orthopaedica et Traumatologica Turcica. 2018;52(3):201-205. doi:https://doi.org/10.1016/j.aott.2018.02.005
Hussain J, Sundaraj K, Subramaniam ID, Lam CK. Muscle Fatigue in the Three Heads of Triceps Brachii During Intensity and Speed Variations of Triceps Push-Down Exercise. Frontiers in Physiology. 2020;11. doi:https://doi.org/10.3389/fphys.2020.00112
Moraes AC, Pinto RS, Valamatos MJ, et al. EMG activation of abdominal muscles in the crunch exercise performed with different external loads. Physical Therapy in Sport: Official Journal of the Association of Chartered Physiotherapists in Sports Medicine. 2009;10(2):57-62. doi:https://doi.org/10.1016/j.ptsp.2009.01.001
Moussa A. SuppVersity EMG Series – Rectus Abdominis, Obliques and Erector Spinae: The Very Best Exercises For Sixpack Abs and a Powerful Midsection – SuppVersity: Nutrition and Exercise Science for Everyone. SuppVersity EMG Series – Rectus Abdominis, Obliques and Erector Spinae. Published July 28, 2011. https://suppversity.blogspot.com/2011/07/suppversity-emg-series-rectus-abdominis.html
Anders M. A c E -C O M M I S S I O N E D S T U D Y.; 2001. https://www.acefitness.org/getfit/studies/bestworstabexercises.pdf