Nutritionist Pooja Malhotra shares a few tips to make sure you stay healthy during a vacation.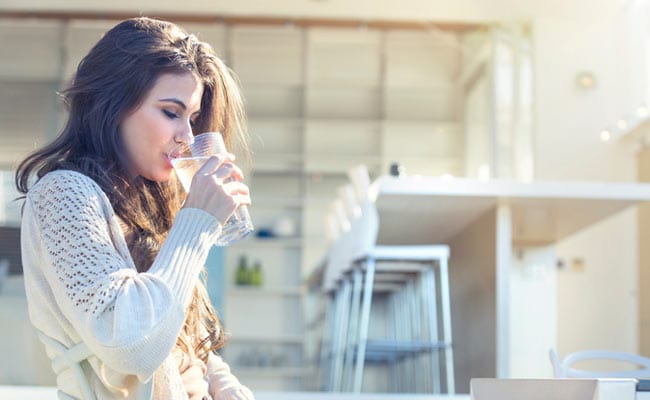 Drink ample water to stay hydrated and to avoid overeating during the vacation
Imagine falling sick on a vacation. This is not even something you want to think about, right? Also, many people complain that they have gained weight after coming back from a trip. Well, this could be probably because they haven't taken care of their eating choices. There's something really special about traveling. Perhaps you're looking forward to summer vacation. Or you may have planned a monsoon getaway in the next few weeks, once it starts raining. If you do some planning ahead of time, you can increase your chances of having a healthy and enjoyable trip.
So, how do you have a vacation that's free of any illnesses? Nutritionist Pooja Malhotra shares some tips for a healthy vacation.
In the caption, she mentions, "Simple yet powerful, these tips would help you enjoy your vacation without piling on weight."
Here are some important tips by nutritionist Pooja Malhotra:
1. Hydrate yourself
You may tend to travel extensively to visit different places and so, you must be well-hydrated. This is to avoid dehydration or any other related issue
2. Carry healthy munchies
Pooja Malhotra says that you must carry your supply of healthy munchies like nuts and seeds. These will satiate you when you feel hungry between meals and also provide your body with nutrients. It's always better to rely on healthy munchies than deep-fried snacks.
3. Carry probiotics and go easy at the buffets
It's always good to carry probiotics while traveling. This ensures good health. Also, you may have to stay in hotels or resorts while on a vacation that could offer buffet meals. Remember, you do not end up binge eating or having food more than required.
4. Exercise portion-control
Pooja Malhotra says select wisely and exercises portion control that's your biggest tool.
5. Have local seasonal fruits
This is the best way to have access to various fruits available at the place you are going to. Make sure to pay a visit to the local crosser to lay your hands on some fresh local and seasonal fruits.
Here's the video by Pooja Malhotra:


So, if you're going on vacation or planning one, don't allow the trip to put your healthy lifestyle on hold. Follow Pooja Malhotra's advice and keep your health in mind while traveling.
Disclaimer: This content including advice provides generic information only. It is in no way a substitute for a qualified medical opinion. Always consult a specialist or your own doctor for more information. NDTV does not claim responsibility for this information.