On the morning of Friday, May 6, Women Empowering Women was held at The Westin at The Woodlands to benefit the Interfaith Community Clinic. The morning included breakfast and a panel discussion featuring an intimate conversation with women who are leading the way throughout Montgomery County and beyond.
View photos from the event on the Hello Woodlands Facebook page:
"For many Interfaith Community Clinic patients, their first visit to our doors was as a last resort. They had postponed their healthcare needs because they felt as though they had nowhere to turn. Life dealt with them many challenges and they did not feel as though they would ever get ahead. Thankfully someone led them to the Clinic and little by little, they began to take positive steps towards their health goals. They received compassionate and expert care, and were welcomed into a family where they built trusting relationships and began to open their minds to new, healthy lifestyle practices. Your gifts allow this to happen each and every day, "said Missy Herndon, President and CEO, Interfaith of The Woodlands.
Advertisement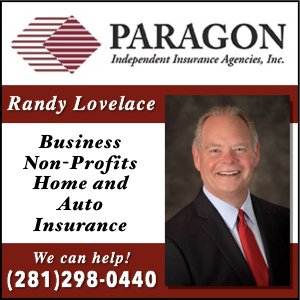 Interfaith Community Clinic celebrates 25 years of serving Montgomery County's uninsured and underinsured residents on November 6, 2021. As the only free and charitable Clinic serving all of Montgomery County, the Clinic provides integrated medical, dental and behavioral healthcare. From employment challenges and food insecurity to language barriers and limited education, the Clinic works with patients beyond their initial diagnosis and treatment to address any root causes or contributing factors for their ailments. In collaboration with the Clinic's many non-profit partner agencies, staff identify and connect patients to appropriate wrap-around services, providing a holistic approach to optimum health.
Sponsors of the event were Entergy, Charbonneau Interiors, Houston Methodist The Woodlands Hospital, St. Luke's Health, Waste Connections, Champions School of Real Estate, The Howard Hughes Corporation, Kroger, Woodforest National Bank, Piney Rose Flowers and Decor, and Donna's.
At the beginning of the event, the poem "Phenomenal Women" by Maya Angelou was read, including the quote: "It's the fire in my eyes, and the flash of my teeth, the swing in my waist, and the joy in my feet . I'm a women Phenomenally. Phenomenal woman, that's me. " Guests were welcomed with words from Missy Herndon, President & CEO Interfaith of The Woodlands, and Ray Sanders, Chairman of the Interfaith Community Clinic Board of Directors. The invocation was led by Rev. Susan Kent, Pastor of Worship and Community Growth at The Woodlands Methodist Church.
The even panel discussion was moderated by Debra F. Sukin, Regional Senior VP and CEO Houston Methodist The Woodlands Hospital. Panelists were Patricia Brown (President of Conroe Market and EVP Woodforest National Bank), Laura Gump (Houston Division President Kroger), Sallie Rainer (Retired CEO Entergy Texas), and Rita Santamaria (CEO & Founder of Champions School of Real Estate). Panelists were asked and responded to questions about their career, leadership, roles, mentorship, lessons learned, and shared advice and words of wisdom with the audience.
All proceeds from Women Empowering Women support expert, compassionate care for the uninsured in Montgomery County. Learn more about the Interfaith Community Clinic at interfaithcommunityclinic.org.
Advertisement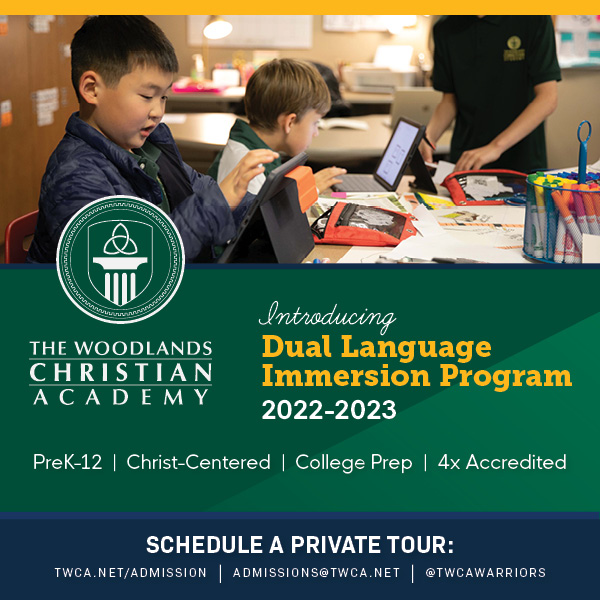 Advertisement