Would you attend a group workout class wearing a skin-tight wireless bodysuit that delivers EMS or electrical muscle stimulation? Would you pay $299 to buy your own suit? Would you believe you could get the benefit of two hours of intense exercise in a 25-minute low-impact session?
The founders of Ohm Fitness believe the answer is yes, and they're franchising their new concept after opening one test studio, in June, in Scottsdale, Arizona. "When I first heard of the concept I was skeptical," said co-founder Doug Payne, formerly with Orangetheory Fitness, European Wax Center and Massage Envy, who looked at an early version a couple of years ago.
"The first look I had was of old-fashioned suits with the wiring harness and the buckles and the undergarment that needed to be wet in order for you to have a positive experience. I didn't see that as scaling and something that Americans could get behind."
His research turned up the idea of ​​a wireless suit, which he thought had promise. "I built this program around this idea of ​​a futuristic, tech-centric fitness experience that shatters the way we think about traditional fitness. We're condensing it into a 25-minute package. We're giving back time to our guests."
EMS is "pretty new and pretty unique in the United States," he said, "but it has been around since the '60s. You may have heard of something called the super soldier program that Russia had in the '60s," a possibly mythical effort to create high-performing soldiers by stimulating their muscles with electric currents. "It was also used in the '70s by Olympic athletes, long before there was doping. Eastern European countries used it, and got in trouble, and it was viewed as an unfair advantage."
Ohm Fitness's version, called an EMPower suit, "looks like a wetsuit, but it's breathable," Payne said. "Sewn into the suit are 30 pads, and the pads communicate directly to the muscles through the skin, and they deliver pulses that cause your muscles to flex during your 25-minute workout."
Instead of contracting your muscle 10 times in 10 seconds with typical dumbbell curls, for instance, "with the EMPower suit, I'm delivering up to 85 muscle contractions per second." Also, in typical exercises you're working only 50 percent of the muscle, while with the EMPower suit, "you're firing 95 percent of that muscle compound."
First area development agreement signed
Ohm Fitness has signed its first area development agreement, for Arizona, with two women new to the role. Alexis Krisay and Melissa DiGianfilippo are co-founders of marketing and PR agency Serendipit Consulting; they were hired to develop and run marketing for Ohm Fitness but then decided to jump in as franchisees.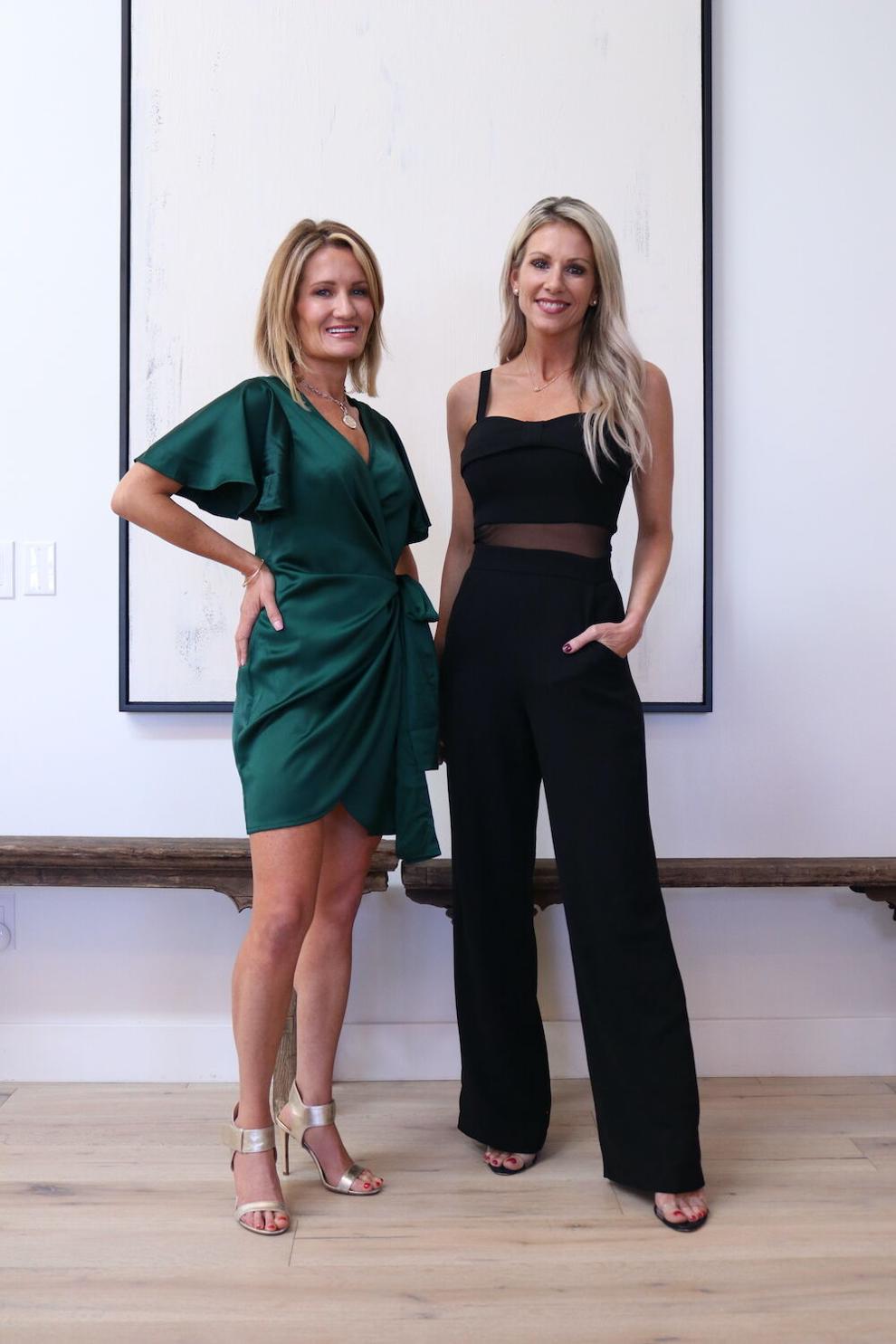 They will sell franchise licenses to open up to 35 locations in the state over the next three years, and plan to open at least three themselves.
Their PR agency has many franchise clients, so "we've seen the secret sauce of what works," said DiGianfilippo. It's a blend of the founder, the experience of the founder, and the concept," she said. "This is so different. When we talked to Doug to market this brand, when we dove in, my first words were, this is going to be bigger than Orangetheory."
The women will continue to run their marketing agency as well as serve as area developers for Ohm Fitness. Memberships at Ohm run from $90 per month for four classes; $250 per month for 12 classes and $360 per month for 20 classes. Customers can use suits provided by Ohm Fitness or purchase their own, for $299.
Other franchises are in the EMS game. Upgrade Labs, based in Santa Monica, California, and founded by Dave Asprey, offers individual EMS treatments primarily for injury recovery, in which a cuff wrapped around the injured area sends electrical currents to promote healing.
Pulse Performance, founded in 2021 by JD Busch, offers EMS via personal training sessions, in which people wear full suits and harnesses to receive the stimulation. Read here about more new-age wellness franchises flooding the market.
Co-founder hails from Massage Envy, Orangetheory
Payne started in franchising in 2005 with Massage Envy and later joined a good friend from Massage Envy, Dave Long, to get Orangetheory Fitness off the ground, he said. Orangetheory, started in 2010, famously has more than 1,300 studios today. He was also involved in European Wax Center, at first helping the founders develop the concept and later becoming a franchisee.
Cost of investment for an Ohm Fitness franchise ranges from $225,000 to the high $300,000s, he said.
Asked if "Ohm" is meant to evoke "om," or the chant used in meditation, Payne said no. "Ohm is the measure of resistance in an electrical circuit. And the person who came up with that is Georg Simon Ohm. We pay an homage to him" with the franchise's name.
That led to one more fun fact about Payne. "My background is electronics engineer, first with the United States Navy, and then with the Boeing Company," perhaps making the launch of Ohm Fitness a complete circuit itself.